DESIGN DISPATCH
Our daily look at the world through the lens of design.

BY THE EDITORS

July 27, 2022
The Design Dispatch offers expertly written and essential news from the design world crafted by our dedicated team. Think of it as your cheat sheet for the day in design delivered to your inbox before you've had your coffee. Subscribe now. 
Have a news story our readers need to see? Submit it here
A Multi-Sensory Ethos Anchors a New Belgium Hotel 
Known for his expressive, narrative-driven hospitality projects such as Brown Beach House Croatia and Provocateur Berlin, the London-based designer Saar Zafrir has a knack for letting his imagination run wild. Conveniently located in the 17th-century central square, Grand Place, the new 59-room Craves in Brussels is just the latest example. 
The Burlesque–inspired property speaks in the design language of the early 1900s with moody Art Deco–style interiors outfitted in a black and snorkel-blue palette, custom velvet furniture, and vintage objects. The vibe continues in the restaurant, which serves up contemporary Levantine cuisine inside a bistro space that feels like an eccentric friend's home (emerald-green fireplace, surrealist artworks). The wide-ranging menu encompasses a variety of Middle Eastern flavors, from spicy Palestinian-style tomato salad to Farsi-style stew to slow-roasted cauliflower with Israeli tahini. The strong focus on sensorial moments is by design, of course, which explains the origin of the hotel's name—cravings. —Nate Storey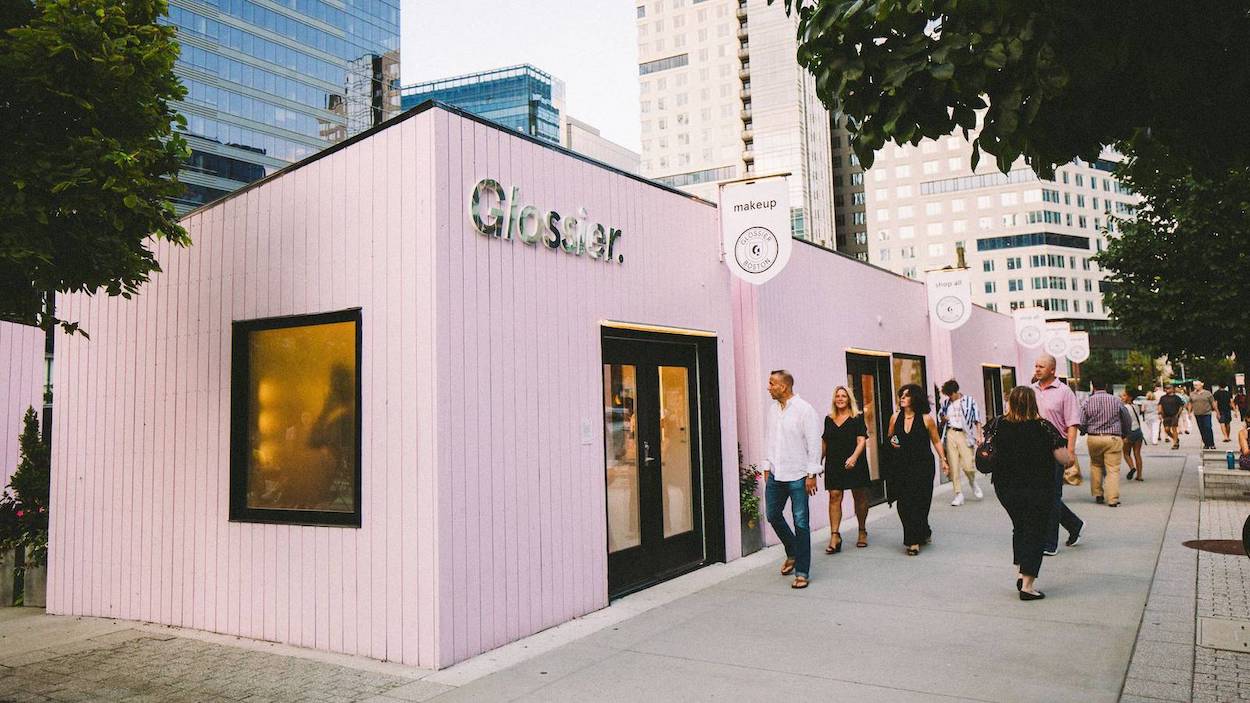 In a watershed moment for beauty, Sephora will start stocking Glossier products. 
"Starting next year, the brand will be stocked at certain Sephora stores in the US and Canada. It's Glossier's first retail partnership since Emily Weiss launched her line in 2014, and expands distribution from the company's stores and website. Glossier is hardly the first direct-to-consumer brand to ink a deal with a big retailer. But this particular partnership is … a watershed moment for the beauty industry. The label burst onto the market as an early adopter of the sans-serif, pastel school of branding, where companies defined themselves as digital first, and wholesale retailers were, if not the enemy, a ripe target for disruption. Glossier was to the beauty industry what Warby Parker was to eyewear: it taught consumers they could shop for moisturizers and cleansers online." [H/T Business of Fashion] 
UNESCO warns that water pollution may disintegrate the Titanic's remains by 2050.
"The United Nations Educational, Scientific and Cultural Organization (UNESCO), has renewed its warning to demand protection of underwater cultural heritage worldwide, pointing out that the remains of the Titanic, which has been lying in the depths of the Atlantic Ocean since its sinking in 1912, are in danger. This is because expeditions to its site, pollution and bacteria break up its debris. It is expected to be gone by 2050." [H/T Egypt Today]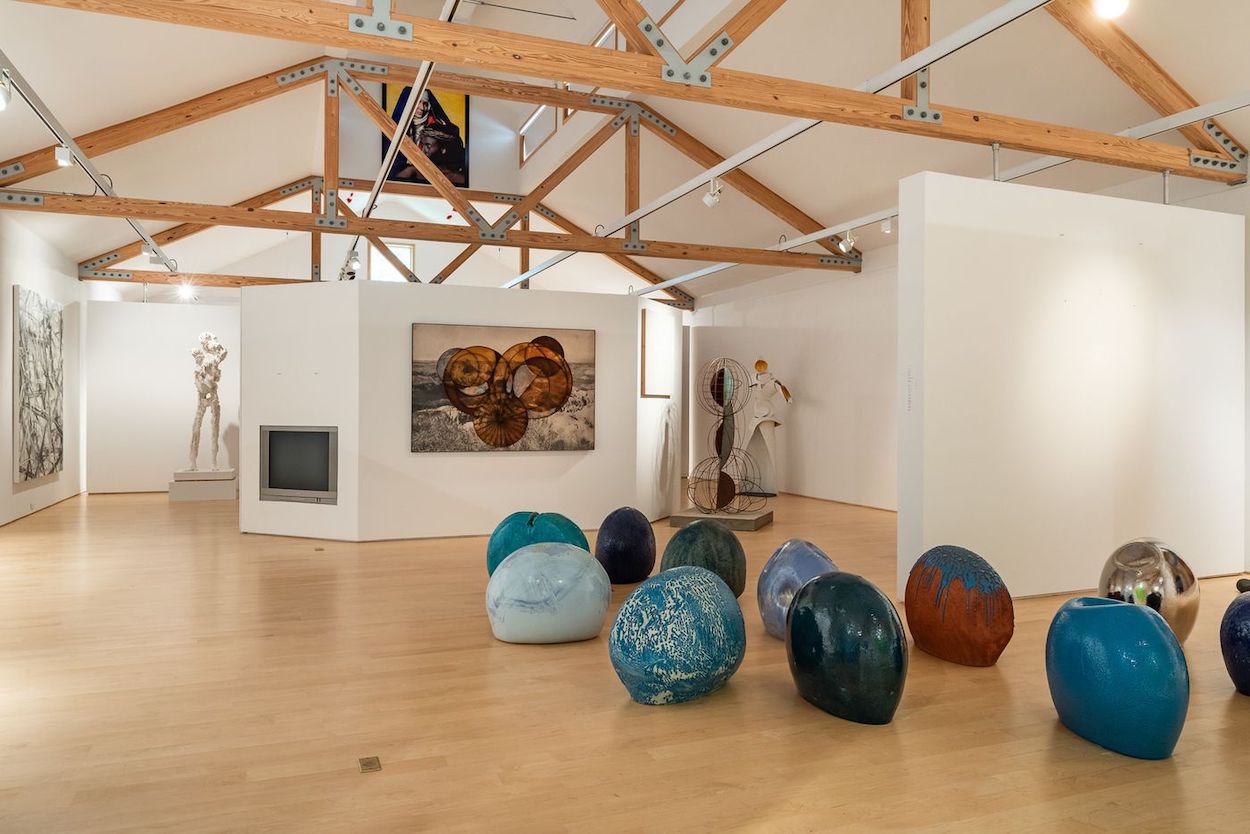 Collectors Sherry and Joel Mallin are selling the expansive Buckhorn Sculpture Park. 
"Sherry and Joel Mallin, two of the world's top collectors of contemporary art, have listed a Pound Ridge, New York, estate which for years served as a showcase for their thousand-plus piece art collection. The nearly 14-acre property, known to its thousands of visitors as the Buckhorn Sculpture Park, contains eight structures including a sprawling, 1930s-era main house and a 9,200-square-foot, museum-quality exhibition space." [H/T Bloomberg]
A recent survey shows how the UK's design economy is growing, but not diversifying.
"The design economy is growing at twice the industry average in the UK; between 2019-2020, it contributed £97.4bn in GVA to the UK economy. And yet, the future of the industry is at risk. The Design Council, the national strategic advisor on design, has launched Design Economy: People, Places and Economic Value, a study demonstrating the value of the design industry and researching the conditions needed for good design to thrive across the country. The report also details that the industry remains largely unchanged in its commitment to diversity over the past decade. 85.6 percent of managers in the UK Design Economy workforce are from a white background; in comparison to 88 percent in 2011. In 2020, 77 per cent of UK designers were male, a figure that hasn't moved since 2016." [H/T It's Nice That]
A German woman turns herself in for an art heist, but claims she lost the painting.
"A 31-year-old woman in Hamburg, Germany, filed a police report about herself for the theft of a Pieter Aertsen oil painting from a Bielefeld museum. Normally, this would signal an unusually neat end to a case of art theft—except for the fact that the alleged thief misplaced the painting she said she stole. On April 27, a still-unidentified woman removed the 16th-century painting Portrait of a Young Woman from its frame in broad daylight, tucked it into a large folder, and walked out of the Museum Huelsmann in Bielefeld. She claims to have lost the work that same evening." [H/T ARTnews]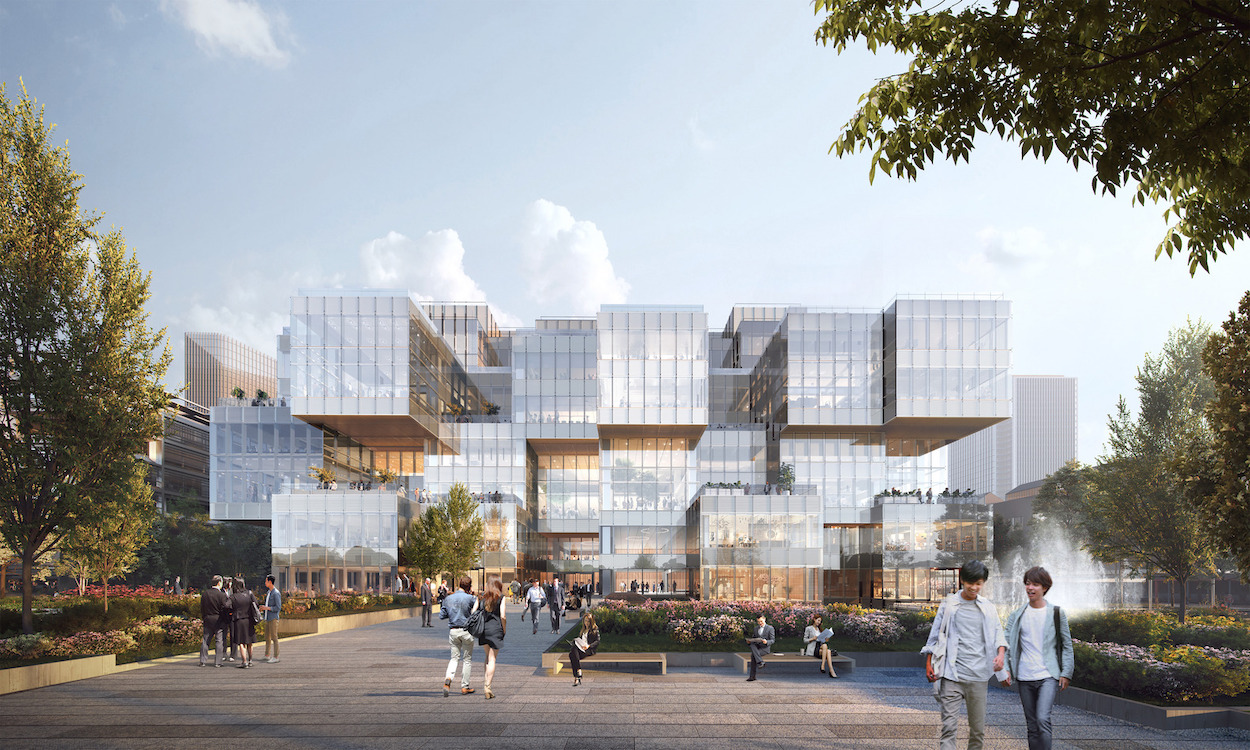 SOM unveils a cloud-like new building for Alibaba in Shanghai's creative Xuhui District.
"Skidmore, Owings & Merrill (SOM) has unveiled a dynamic, user-controlled headquarters for Chinese multinational technology company Alibaba's Xuhui District campus in Shanghai. Located in one of the city's premiere arts and innovation districts, the new workplace transforms the typical headquarters building "inside out", highlighting the company's "collaboration and creativity". The building's architecture is designed to resemble a cloud, symbolizing the company's digital presence in the Cloud, as well as the technology industry's shifting skies of innovation." [H/T ArchDaily]
Edward Feiner, the U.S. chief architect who transformed federal buildings, dies at 75.
"Edward A. Feiner, who as the chief architect of the U.S. government revolutionized the public image of countless federal agencies by hiring renowned architects to design hundreds of courthouses, government laboratories, border stations and office buildings, died on July 1. He was 75. Though Mr. Feiner was trained as an architect, he did not do much actual design work during his nearly 35-year public career. He spent most of that time at the General Services Administration, essentially the federal government's landlord. It was Mr. Feiner's task to oversee the construction of new buildings and the renovation of old ones, starting with the search for an architecture firm. He organized outside panels to sort through proposals to produce a shortlist, then personally chose the winners." [H/T The New York Times]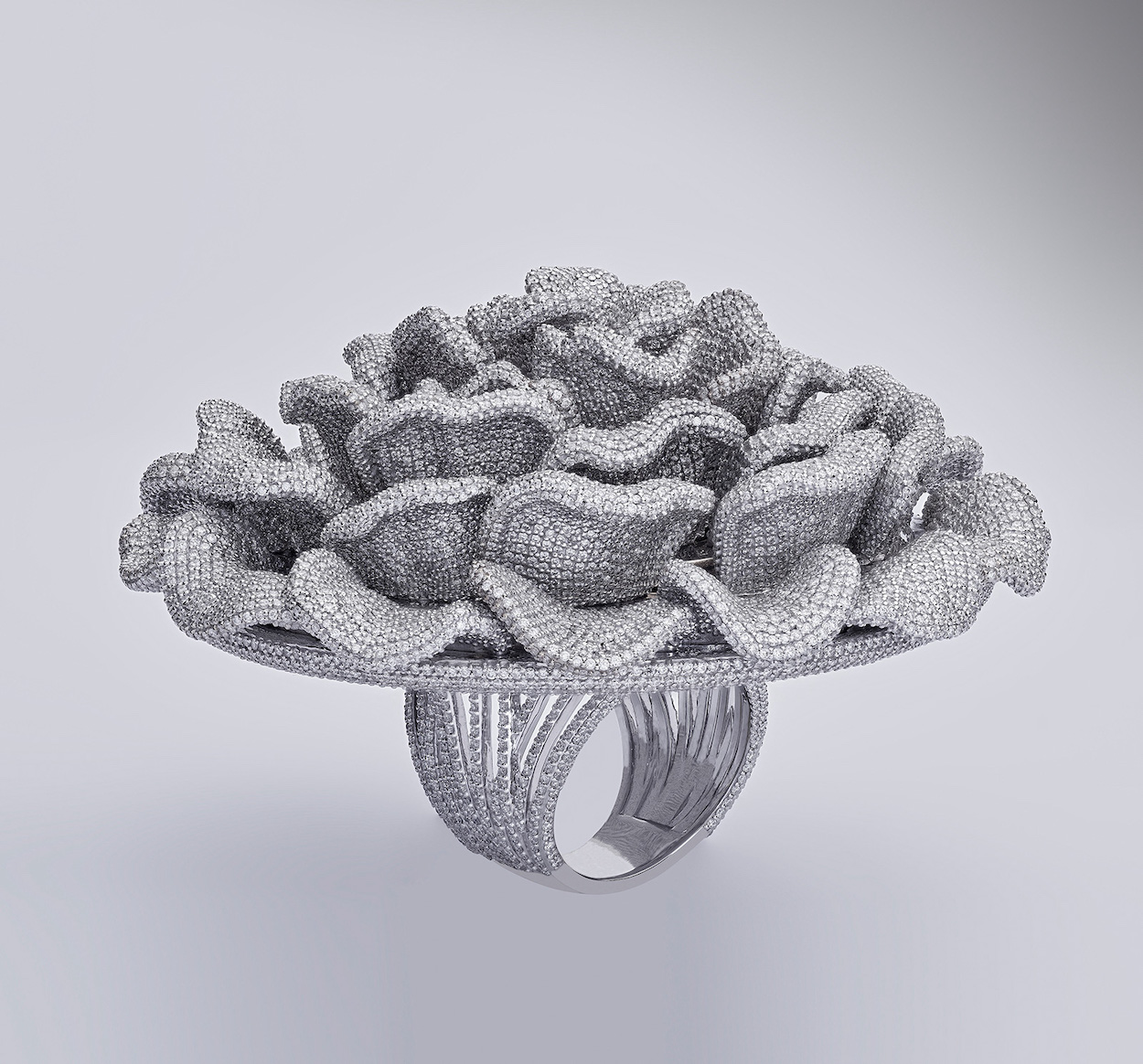 Today's attractive distractions:
Scientists are hijacking the brains of fruit flies to remote-control their wings.
Behold, a mushroom-shaped ring adorned with a whopping 24,679 diamonds.
The ongoing war in Ukraine still hasn't curbed Kyiv's bustling nightlife scene.
Sprawling colonies of mysterious life forms were found in Hawaiian lava caves.
All Stories


Previous

Next